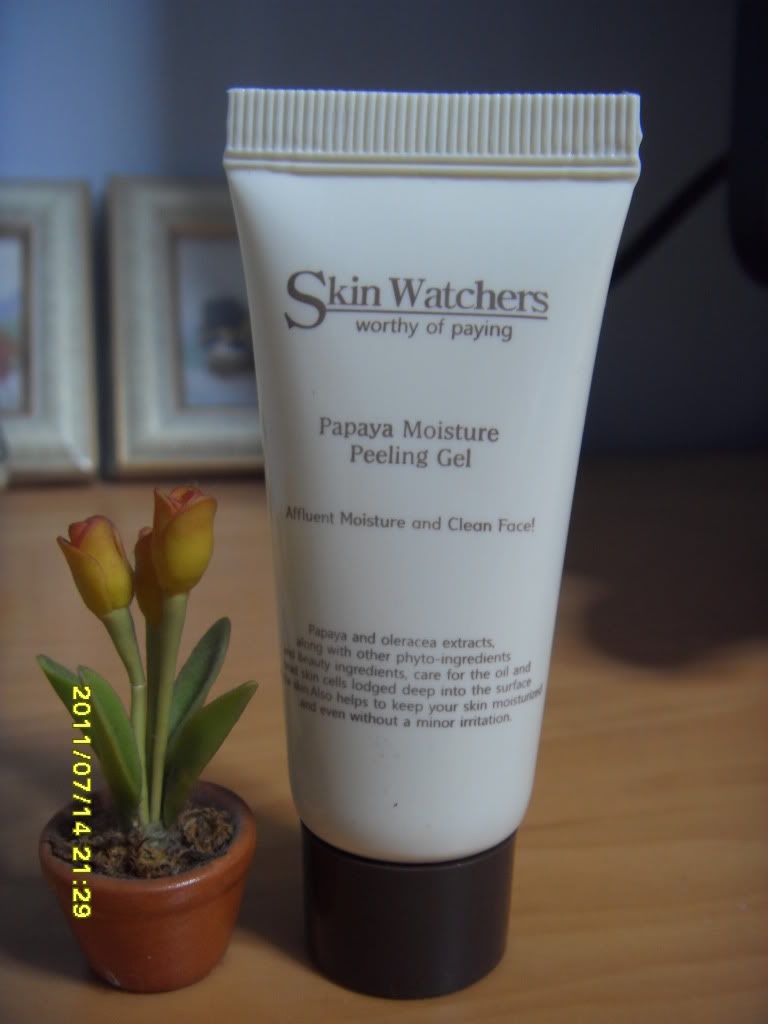 What makes this special?
This exfoliating gel is GENTLE on the skin
Comprises largely of NATURAL ingredients

♥

:

Papaya extracts (natural exfoliating & whitening agent = smoother, brighter, softer & more supple skin)

Ma Chi Xian extracts (Chinese herb that is loaded with goodness like Omega-3 acids, beta-carotene, fiber, antioxidants, Vitamin C & other minerals = nourishes the skin)

Arginine (conditions, heals & protects the skin)

Hiaruron Acid (moisturizes)
Paraben-free, Fragrance-free, Alcohol-free, Pigment-free (= Suitable for SENSITIVE skin!)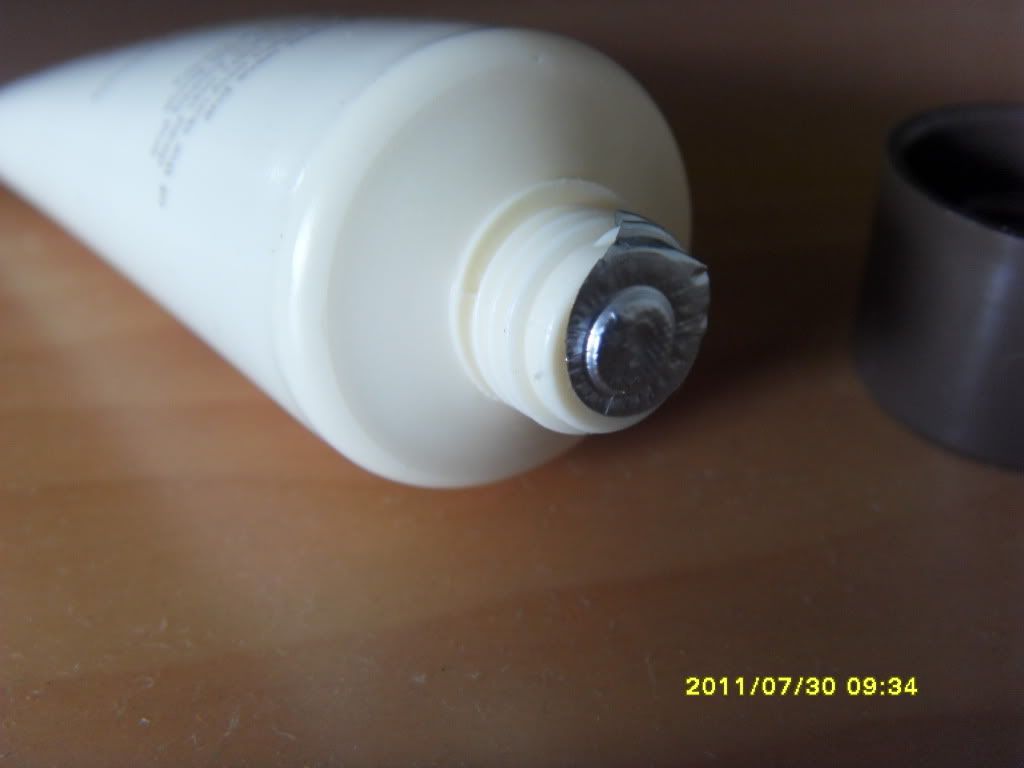 How to use?
1. Remove the seal!
(It sounds kind of redundant, but hey, how many of those exfoliating gel that you've tried has a hygiene seal on?)
*Did I mention that
Skin Watchers
is a Korean brand?
♥
*
2. Remove your make-up, wash your face, and towel dry.
(Only use the Papaya Peeling Gel on a dry face!)
3. Squeeze a small amount of Papaya Peeling Gel onto your fingertips.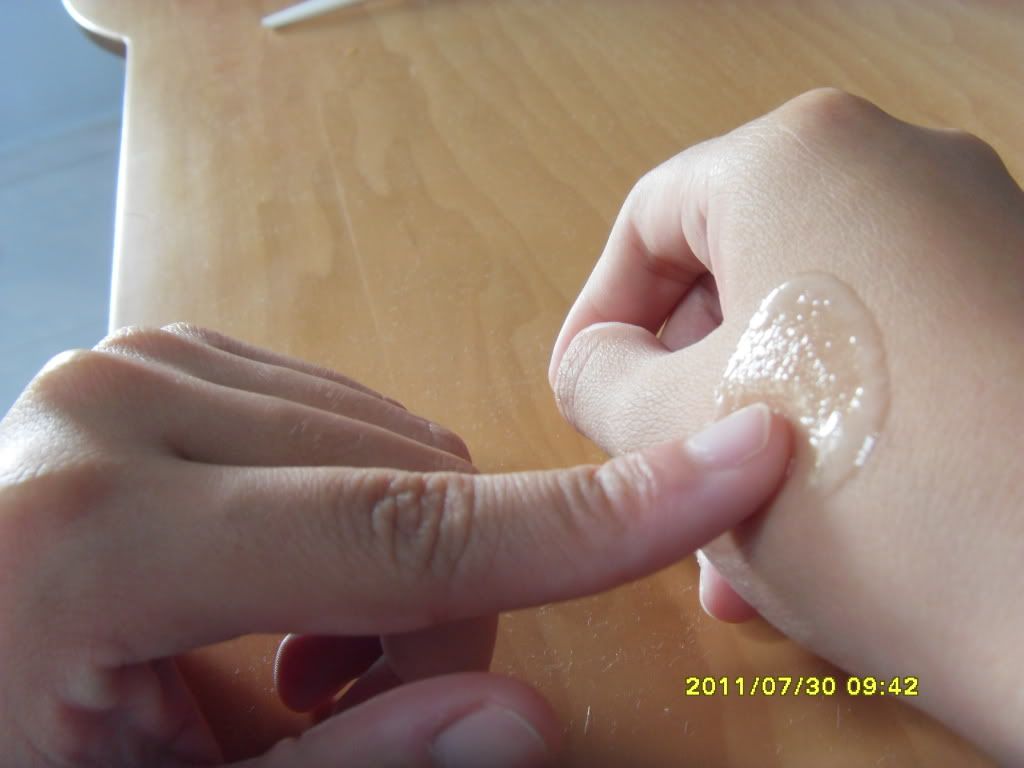 4. Massage the gel onto your face (or any other areas which you wish to remove dead skin cells from, e.g. elbows & neck)
VERY GENTLY
, and in a circular motion.
*Can you see the micro-exfoliating beads (I think)? These are really fine and helps a great deal in removing the dead skin cells.*
5. Rinse with water and continue with your regular skincare routine!
*Can you see how much dead skin cells are removed?! Another plus-point is that the Papaya Peeling Gel is really easy to wash off, revealing a
SIGNIFICANTLY
smoother, softer and brighter skin.*
P.S. This also helps to
prevent skin problems
like enlarged pores, blackheads, pimples, blemish & dull skin tone!
Skin Watchers
' Papaya Moisture Peeling Gel has got to be
ONE OF THE BEST
exfoliating gel that I've tried!
Many thanks to Beauty Finest Pte Ltd for giving me the chance to try such a marvelous product!
♥