Opt for the
NATURAL
and
TIME-TESTED
way of removing blemishes.
Try The Body Shop's Tea Tree Oil & Skin Clearing Facial Wash!
The Body Shop Tea Tree Oil (1ml)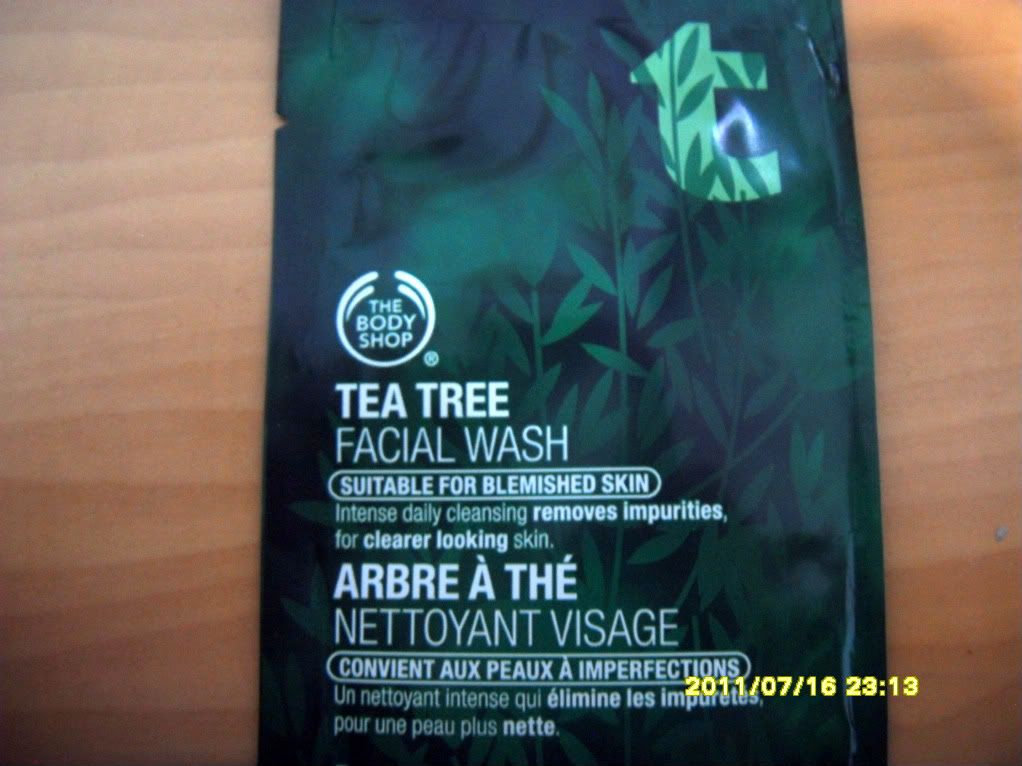 The Body Shop Skin Clearing Facial Wash (5ml)
What makes this special?
Community Trade Tea Tree Oil → Anti-bacterial (aids in recovery of bacteria-induced blemishes)
Tamanu Oil → Moisturizes the skin
Lemon Tea Tree → Zesty fragrance
*To be frank, I can't really appreciate the smell of the Tea Tree Oil and Facial Wash.
I would prefer the usual fruity and zesty fragrance (the new products smelt somewhat like sandalwood).*
How to use?
Apply a sufficient amount of Skin Clearing Facial Wash onto your palm. Lather.
*The Facial Wash isn't foamy so do not be alarmed and start spamming the entire packet.
The 5ml pack should last about 2 days (day and night usage).*
2. Right after cleansing, apply a small amount of Tea Tree Oil directly onto blemish.
Directly use your fingertips or a clean cotton wool.
Allow to air-dry.
* The Tea Tree Oil is very easily absorbed by the skin, so probably just wait about 5 seconds for it to dry.
1...2...3...4...5! Done!*
Rather disappointing results and results might vary.
I tried this on
a zit near my nose for about
3 days already. but the zit DIDN'T BULGE!
My friend encountered even more devastating results - She had a BREAKOUT! (might be due to her oily and acne-prone skin)
Well, then I went to ask The Body Shop consultants about this. According to them, results will generally take around 7 days to show. I guess you'll just have to wait for nature to work its magic.*
Get yours now!
Join The Body Shop Singapore's page as a fan. Click a tab on the left that reads "Tea Tree Scratch & Win".
Or simply click here.
Hurry! Until 3 August 2011 or whilst stocks last.

x3 = Tea Tree Oil (1ml) + Skin Clearing Facial Wash (5ml)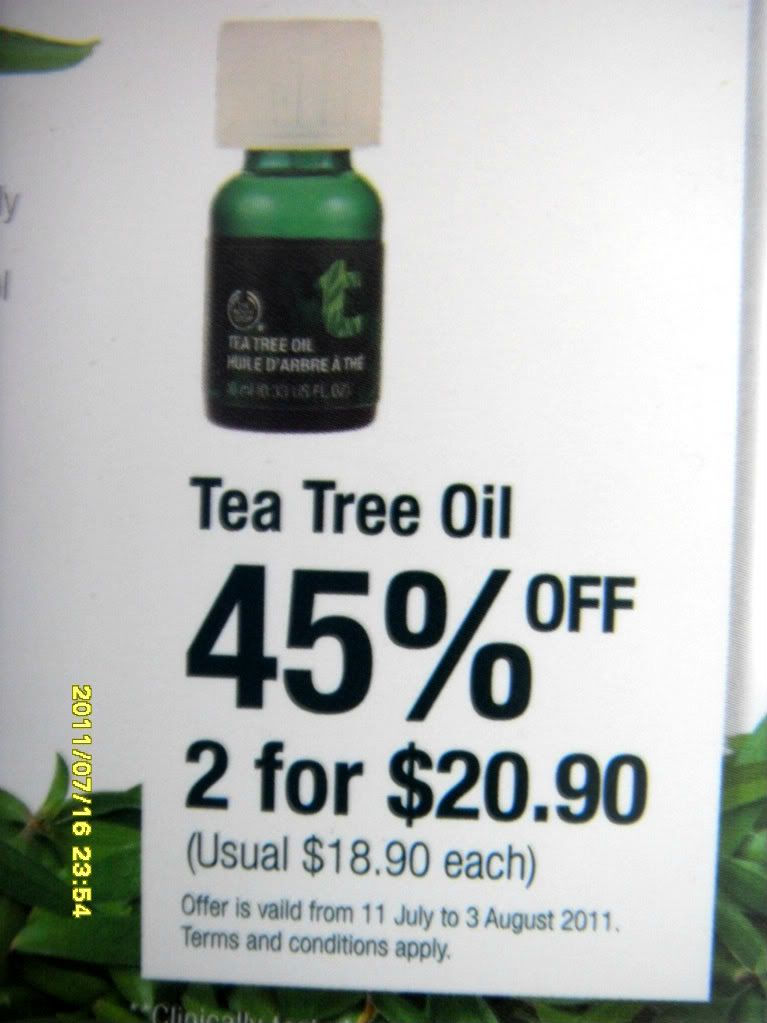 Special promotion at The Body Shop!